New customers are looking for you. Make sure your business is the top result they see!
Wondering how to grow a small business? The very first step is being found. Ascend SEO Marketing offers local SEO tools and strategies that deliver real results with every new customer that finds your business. Our in-house experts offer specialized guidance for companies looking to increase their web presence on a local level online. Ideal for new startups or small businesses that want to grow, our clients aren't looking to create national-level campaigns, they're looking to see real results walk through the door.
When you need to find more customers for a small local business, online marketing can take you far. Because search engines rank local results differently, local websites and business listings often compete for online exposure against other businesses in the same geographical area. Local SEO tools and strategies can get your brand to the front page of local search results and generate more quality leads for your products or services.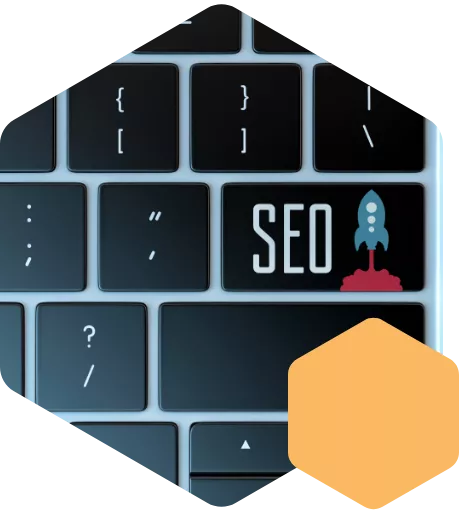 Top-Rated Local SEO Company
Ascend SEO Marketing is a full-service digital marketing and SEO company located just outside of Atlanta Georgia. Our team features a diverse team of developers, designers, writers, and marketing experts that want to see your small business succeed. With a wealth of knowledge and experience, we help small businesses take the next step forward in their growth or scaling efforts.
We use local SEO techniques to efficiently target your digital growth toward local customers who are searching online to find products and services nearby. We leverage keyword research, website optimization, and local SEO strategies to help your company succeed online right in your town. Establish your presence on the internet with website development, or optimize your existing website and dominate the local market with a branded presence that works around the clock for your business.
Ascend to the next level in your market by partnering with a digital marketing company that helps your business reach new heights!
Dominate Local Search Results
The number of local search results has rapidly increased as people shift towards search engines to find local products and services online. And with the rise in location targeting and geographic marketing, it's easier than ever for local customers to search for and find the small businesses they're looking for. Search engine optimization is the best way to increase visibility in your target area and ignite brand recognition among new potential customers.
Local search advertising allows for precise audience capture based on the user's mobile search terms as well as location and usage tracking. Use local listings in inexpensive ways and widely distribute your business information within the area. Start to compete, and excel, in small volume keywords and local listings, then watch your website climb in search rankings. Using innovative local SEO tools and cutting-edge strategies, we'll show you how to accelerate brand awareness and deliver strong conversion rates.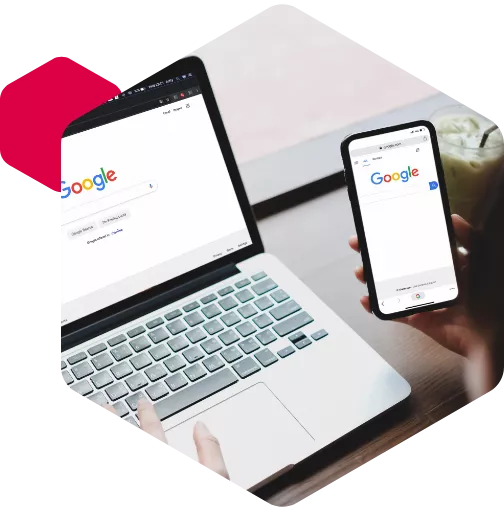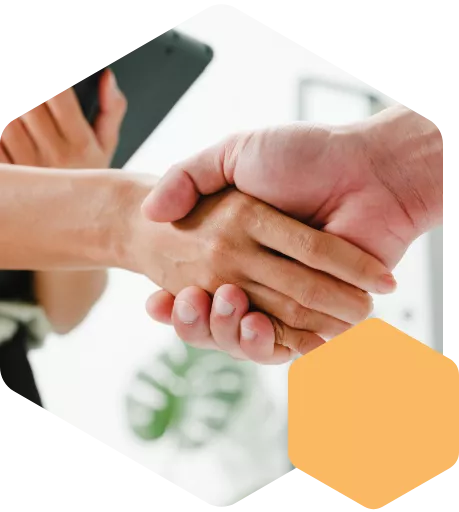 Find Local Customers
For many small business owners, their biggest competition is right across town. Stand out online with a powerful branded presence that draws more qualified leads and shines at the top of local search results. With our powerful local SEO tools, we'll show you how to leverage geographical markets to increase search visibility and drive traffic to your website and in-person location.
From content creation and website development to keyword optimization and analysis, Ascend SEO Marketing delivers the experience and the resources to help your company stand out locally online.
Our Top SEO Tools for Local Ranking
How do we do it? Here are just a few of our top SEO tools for local search rankings:

Keyword Research
Keyword research seeks to identify the range of single words and complex phrases being used by your target audience. When researched and fully optimized, keywords can improve search engine rankings and make it easy for customers to find your business. We make it easy for every client, with expert keyword research and detailed insight into who is searching for your brand, how they find you, and how that data changes over time.
Ascend SEO Marketing knows how to find and use the best keywords to acquire the most audience capture for your small business. We'll target the geographic area of your choice and deliver precise local search results for each keyword.
Watch your brand reach new heights as we employ every resource in our toolbox to drive more people to your business.

Geographically Targeted Content
Sites with more content, and more keywords, tend to perform better in search engine rankings. When page content has local city names and geographical references, it helps solidify your digital presence within your local area. Geo-targeted landing pages and blog content give businesses an advantage in local searches for goods and services.
Quality is important when it comes to content, as search engines seek to provide searchers with first-rate results. Rich in keywords and SEO techniques, you can obtain top-tier website and marketing copy with Ascend SEO for less than you would pay larger marketing companies.
Our content writing service can provide immediate results.

Niche Directories
Backlinks play a major role in successful SEO, but they can be extremely expensive, and this may not lend well to small business marketing budgets. Instead, niche directories and national listings can be a great way to add credibility and awareness to your brand within your industry.
Niche directories that mention your business name, address, and phone number are a free or cheap option to market your business and leverage algorithms.
For example, if you are running a law firm website, it's important to submit to online directories that list law firms in your area. People that come to niche-related directories arrive with a definitive need. Making yourself visible to highly prospective visitors greatly increases the chance of more conversions.
We include niche and national listings every month with every affordable SEO package to optimize your reach and solidify your place in local markets.

Local SEO Directories
Local directories are the phone book of the internet. From Google Business to Facebook Pages and TripAdvisor, these local listings usually include basic information like business name, phone number, address, and website. It's a free way to get your name out on the internet. It's also one of our favorite SEO tools to leverage in your local marketing strategy.
Accurate and timely updates to business information on Yelp, Google maps, Facebook, and other review sites let the search engines know you are engaged and growing your customer base. When paired with a historical trend of good reviews, updated content means better rankings when pages are indexed.
Our small business SEO accounts each receive a YEXT subscription to make managing local listings a breeze. Subscriptions are often an expensive addition to in-house marketing budgets, but we believe they are vital to successful digital marketing for small businesses. That's why we include them for free with every digital marketing package!
Search Engine Business Listings
Being found is only half the battle. Once your business starts showing up on the first page of Google, people will start to look for reviews to determine if they can trust you. The first stop for many searches is Google business pages.
It's important to keep your Google My Business page updated with accurate information about what your business does, the services you offer, as well as hours and policies. We always recommend verifying your physical location and phone number to boost trustworthiness and credibility. Reply to reviews and add pictures to provide more content for algorithms and advertise for free to new prospective clients. Cultivate brand engagement and watch your organic traffic increase.
We help optimize your local search engine business listings as a standard service offered in all our packages.

Social Media
Send a signal with social media. Setting up a Facebook business page is a free way to improve your ranking for local SEO results. With a social media management strategy, you can maintain a cohesive, powerful brand that ranks highly for relevance and engagement.
Ascend SEO Marketing offers comprehensive social media management services to help small businesses increase the number of visitors and generate more leads.
Need help managing your small business social media account? Contact us today to learn more about full-service social media solutions!
Local SEO Services
Let your community know you are a relevant business looking to grow and serve more customers. Our local SEO service provides optimized listings and accurate information for your company online. We'll monitor and update your accounts, analyze traffic, and help cultivate more positive reviews.
Need content? We provide original, compelling copy optimized for search engines and packed with keywords for local searches.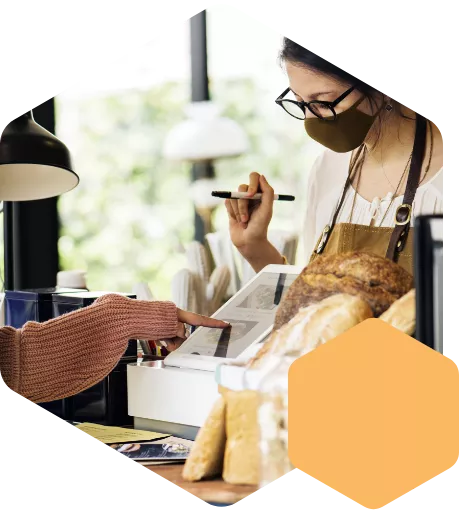 Local SEO for Small Businesses
You can save time and money over in-house marketing by using an experienced SEO company that understands what drives your local market reach. Our team of digital marketing consultants and experts knows how to solve problems for small businesses trying to acquire more local reach. We use proven strategies and the best marketing tools to deliver more qualified leads and better traffic local to your geographic area. We offer affordable digital marketing packages and budget-friendly SEO services that deliver outstanding results.
Our well-tested digital marketing strategies produce highly optimized, quality content designed to help your organization ascend to the top.
Optimize Your Website for Local SEO
Keywords are an essential tool in any digital marketing strategy. You can boost your organic reach by constantly using content optimized with keywords for rapid search engine recognition. Need a writer for a small business website? Ascend SEO Marketing offers full-service solutions for all your digital marketing needs.
Metadata is an often-overlooked element when it comes to website optimization. From page title tags to headers and meta descriptions, small details can deliver big results to visitors and search engines alike. Is your website up to date? We provide daily monitoring and responsive updates to keep your site locally relevant and always running.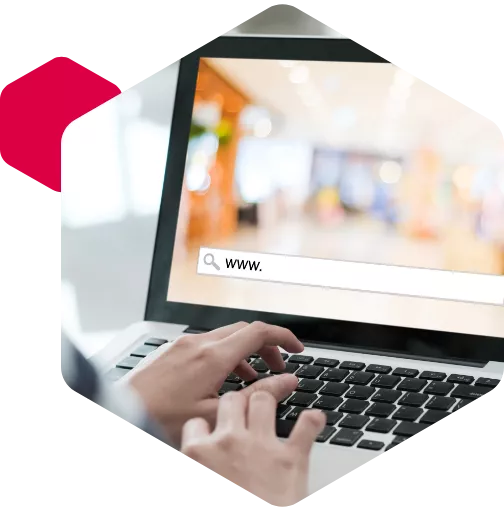 Get Started Today
Want to learn more about local marketing tools and strategies? Contact us today and we'll get started on getting you found. Grow your business and increase sales with our proven local SEO services.
We work with clients across the United States to boost online visibility and grow small businesses. Whatever industry you're in, we can manage your digital marketing strategy and generate results you never thought possible.
SEO That Drives Results
As a leading Atlanta SEO company, our proven track record shows the results we deliver to our clients. We take an analytical and strategic approach to every client's unique needs. This is how we're able to consistently drive high-level results that grow businesses.
Is Your Business On The First page of Google?
We're Committed to Your Business
Our team is dedicated to helping your business grow. We start by taking the time to understand your goals, and then we work to improve your business, not just your keyword rankings and website traffic. We are always looking for ways to make your business more efficient and your life a little easier.