Top 10 Best Marketing Channels for Small Businesses
Research has shown that over 90% of start-ups fail within their first year. Hacking your marketing can put you ahead of most businesses. Marketing is at the heart of the success of every small business. For small business owners, developing brand awareness through various marketing channels is a direct route to the consumer. If your target audience does not know about your brand, you risk being a part of the 90%. In this article, we share some of the best marketing channels for small businesses.
What Marketing Channels for Small Businesses Should You Choose?
Marketing channels usually fall into four categories: free, paid, digital, and traditional media. Choosing what marketing channel works best for your business depends on your needs and budget.
So, what can you do to utilize the various channels available, and how can these channels be used to their highest potential? Here is your complete guide to 10 of the best marketing channels for small businesses. We recommend following these marketing tips and tailoring your marketing goals, marketing strategy, and digital marketing efforts to target where your client base is most active.
Top 10 Marketing Channels for Small Businesses: An Overview
1.) Email Marketing
2.) Social Media Marketing
3.) Local Marketing
4.) Affiliate & Content Marketing
5.) Word of Mouth Marketing (WMM)
6.) Online Marketing
7.) Event Marketing
8.) Search Engine Optimization
9.) Partnership & Network Marketing
10.) Offline Marketing
I. Email Marketing
Over 4.3 billion people use email, which makes email marketing an incredibly effective and easy-to-use marketing strategy.
Email marketing is used to build relationships with current and potential customers, and should include a clear call to action to engage with your brand in some way. All email campaigns should be thoughtful and well-written and help build brand identity.
An effective email campaign to your segmented database will help you figure out precisely what you need to grow your business; did a specific email get a higher click-through rate? Did those clicks convert into revenue? Once you can answer these questions and more by tracking and measuring your results, you'll be able to effectively utilize email marketing to build solid relationships with your customers.
Tips for Email Marketing
1.) Pick marketing software that suits the needs of your business.

2.) Build and manage separate email lists depending on your email campaign's target audience or customer behavior.

3.) Create emails using a clear and cohesive template that reflects your brand identity.

4.) Build a community by sending out a regularly published newsletter—this could incorporate elements from other marketing channels, such as blog posts and video marketing.
II. Social Media Marketing (SMM)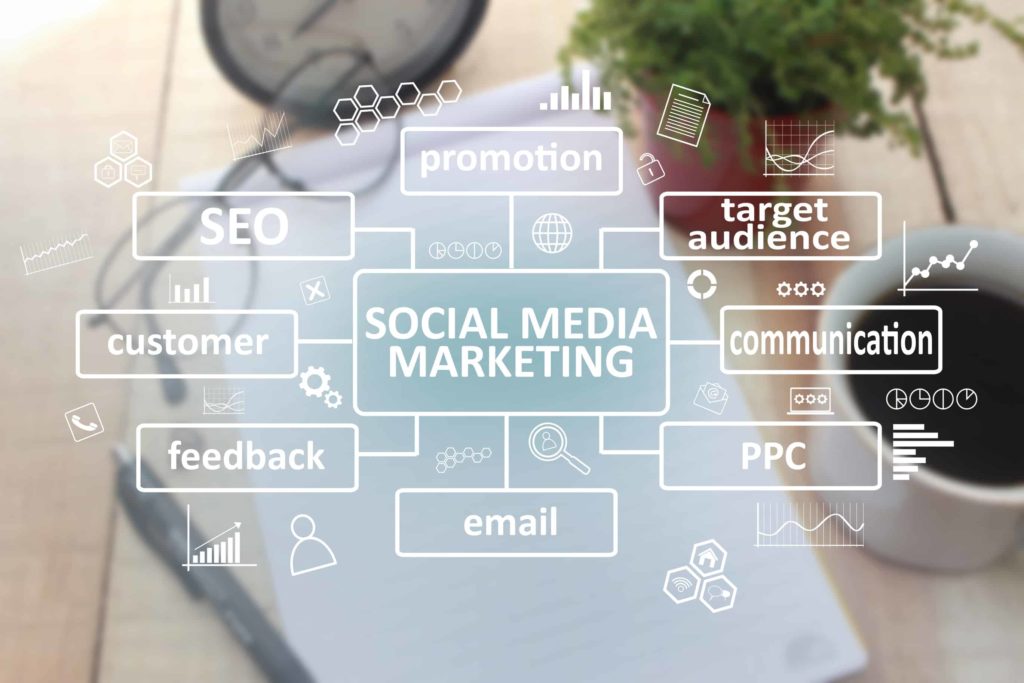 Out of all the digital marketing channels available to businesses, Social Media Marketing can best help to develop real-time engagement between customer and brand. Social media is also highly cost-effective!
Social media platforms like TikTok, Facebook, and Instagram have significantly impacted how businesses advertise. These sites have given you the ability to create whatever identity you want for your brand, which is essential to the relatability of your brand.
Tips for SMM Tips
1.) Create consistent content! The algorithm works best when a brand is consistently putting out content. But remember, it should never be quantity over quality; the better the content, the more connected your audience will feel.

2.) Use different social media channels and platforms. As comfortable as you may feel posting on Facebook, you won't reach your entire audience just sticking to one platform. Facebook ads, on average, target an older demographic, while TikTok targets a younger and hipper demographic. Don't limit yourself!

3.) Build a social media calendar, so you and your team can keep track of who is posting what and when; remember, consistency is key!
III. Local/Community Marketing
Every marketing plan should include some aspect of local/community marketing. Marketing your business also involves marketing your company at events held around the community. By building a brand reputation as a community member, your customers will get to know you on a personal level rather than just another unknown business.
Some examples of community marketing could be:
1.) Flyers and posters in community spaces, like libraries and community centers.
2.) Pop-ups at community events, like street fairs or market halls.
3.) Sponsorships for local sports teams or charities.
IV. Content & Affiliate Marketing
Content marketing is all about attracting, engaging, and retaining your audience. You want to offer a brand experience, not just another product or sales tactic. This approach focuses on providing the consumer with a broad range of quality content – blog posts, interviews, infographics, and videos all under one roof.
Content marketing also ties in with affiliate or influencer marketing. Companies will hire social media influencers with pre-established audiences to market their products for them—this could involve paid social media posts, product collaboration, giveaways, and more.
Why Influencer Marketing Works
Influencer marketing works because consumers view influencers as trusted sources; they have worked to build an online rapport with their audience, and their audience trusts them when reviewing high-end products.
What does this mean? Collaborate with an influencer who represents your brand best and allows them to make content that will positively respond to their audience. Remember, you aren't screaming at your audience to buy your product! You want your potential customer to associate and connect with your brand.
V. Word-of-Mouth Marketing (WOMM)
WOMM is a long process, but well worth it. Word-of-mouth increases growth through reviews and referrals from new and loyal customers. Word-of-mouth is essential for local businesses, as reviews from the locals hold an incredibly high standard in the community. Over 90% of consumers believe in recommendations from family and friends rather than they do advertising.
People will always trust a reliable source over an advertisement because who wouldn't believe their mom over an ad they saw on the subway? Marketers have a quota to meet, which means they're more likely to stretch the truth to try and sell you something.
To successfully establish a solid WOM base, you must constantly provide excellent service-worthy rave reviews. Let your loyal customers turn others into brand advocates for you.
VI. Digital Marketing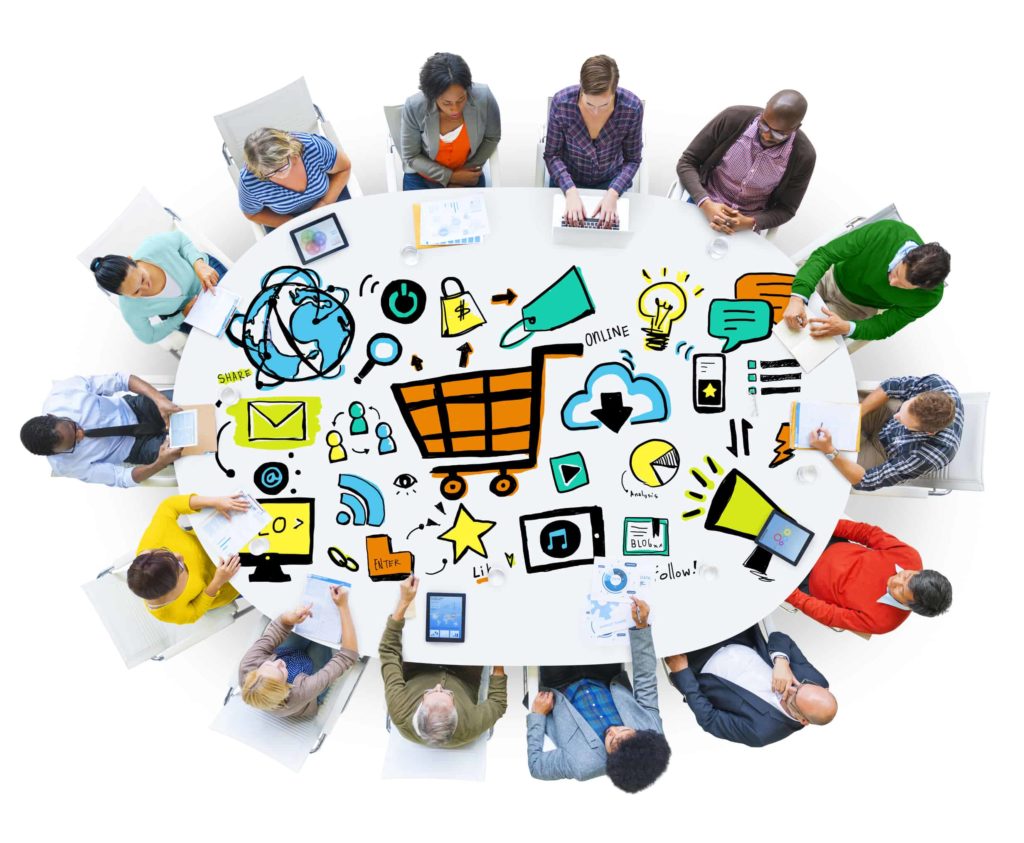 Digital Marketing utilizes the internet and all it offers to promote and market your brand—this is one of the top digital marketing strategies on social media sites and search engines like Google, Bing, and Yahoo. Amazingly, the average Return On Investment (ROI) for every Google ad is $2 for every $1 spent – that's double the ROI!
For example, online advertising is far cheaper than mainstream television and radio advertising. Social media platforms like Instagram offer advertising rates for as low as $1 per day, which is a perfect starting point for a business looking for a little marketing boost.
Examples
Native Advertising: Native advertising creates a blurred line between content and advertising, as this type of marketing mimics a brand's editorial content while being a paid advertisement.
Search Engine Marketing (SEM): Also known as Pay Per Click (PPC), search engine marketing is when a business markets itself using paid ads that appear on the search engine results page (SERP). SEM also puts the advertisement in front of consumers looking to buy now, driving more targeted traffic to your websites and product pages.
Video Advertisements: This visual form of digital marketing keeps users on pages for longer while also holding their attention with exciting visual stimuli. Videos have a higher conversion rate as they give the consumer a better idea of the product/service you're marketing and are more likely to lead to trust between consumer and brand.
VII. Blogs
Blogs are helpful when highlighting essential aspects of a business in a way that optimizes search engine optimization (SEO) and keyword searches. They are used to providing engaging, in-depth information about specific products/services features and benefits.
Businesses should focus on creating new and exciting blog content that is interesting to the reader. Blogs are also a gateway into other forms of personalized marketing content, such as podcasts, affiliate interviews, or even thought-provoking news articles and case studies.
Blogs also create a direct link between consumer and brand and require instant engagement or feedback from your audience. Use them to communicate with your target market regarding their needs.
VIII. SEO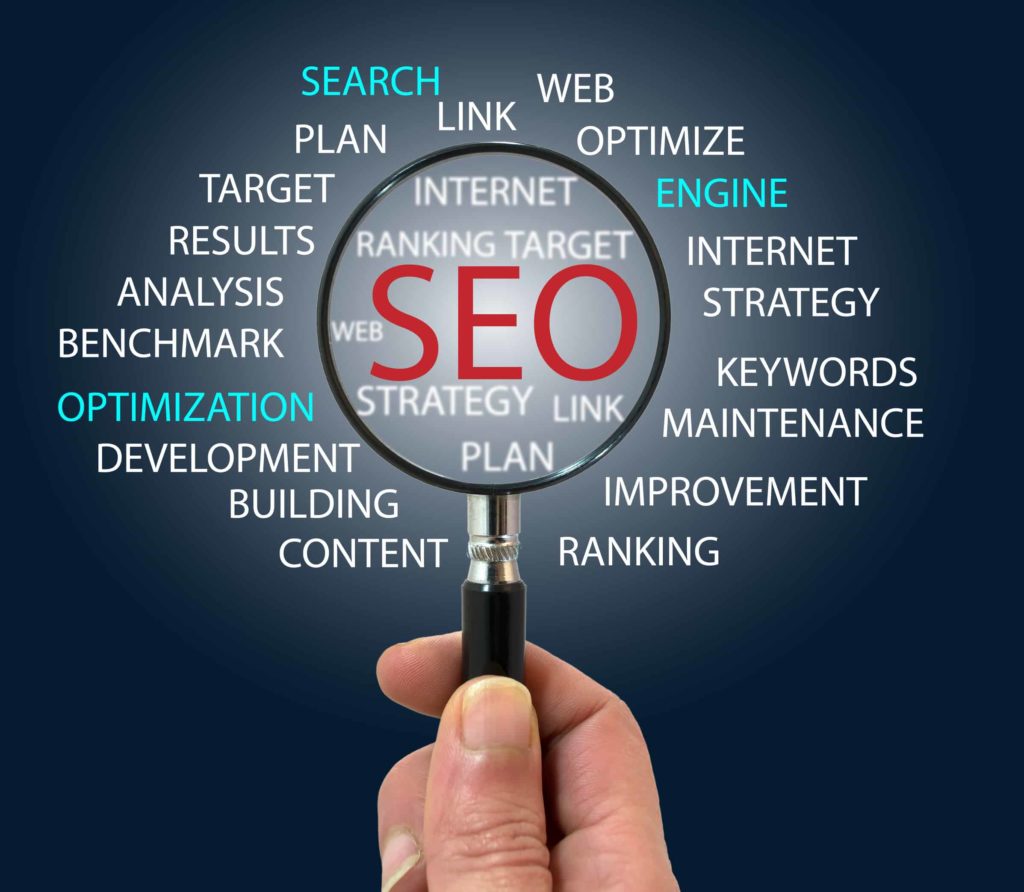 If you work with web content, Search Engine Optimization is a straightforward method of marketing that can bring your business lots of traction on a budget. It involves optimizing your website by analyzing keyword choices and correcting metadata to get your site in front of your target customers. With quality SEO, your website will rank higher than your competitors on search engines—this allows your content to become more accessible to your audience while beating out the trillions of other websites vying for your consumer's attention.
If your brand is meeting consumer expectations, search engines will push your site to the top of the search results—this is an organic channel to drive traffic to your site, and there is no need for a paid search channel if your website is optimized correctly. SEO is constantly changing, and you must keep abreast of the latest trends, ensuring that your website SEO is always up-to-date.
SEO Tips & Tricks
Find the Right Keywords
Keywords are the bread & butter of SEO. Finding the right ones to drive targeted traffic to your website is essential. Do your research and compare competitor sites. Invest in some keyword optimization tools for the best results. Be sure not to overdo it, though! Overused keywords can come across as click-hungry and affect ranking.
Keep New Content Coming
Create compelling content to increase site visits. You want to ensure you're answering all your customers' questions. Blog posts, video explanations, and podcasts are great examples of engaging and informative content.
Create a User-Friendly Website
Optimize your website for mobile platforms. Most people browse on their phones, and a confusing website creates a poor user experience, which means fewer clicks. Use clear wording and easy to read fonts, including keywords in the headings. Keywords stand out better in titles and will help search engines rank you higher on their pages. Don't overload with graphics and detail-heavy images – the simpler, the better.
IX. Partnership & Network Marketing
Partnership and network marketing is an excellent example of B2B marketing channels, as building relationships with other businesses opens a doorway for cross-promotion and future collaboration.
You can build genuine relationships by attending networking events. Partnerships could lead to several exciting opportunities you may not otherwise find, such as cross-promoting content, co-hosting events, joint product projects, and collaborating on marketing ventures.
X. Offline Marketing
Not everyone uses the internet. Sometimes the most reliable client base can come from innovative offline marketing methods to connect with people in real life. Most offline marketing methods run alongside some internet marketing channel, which is beneficial for converting a potential consumer into a guaranteed consumer.
7 Effective Offline Marketing Ideas:
1.) Direct mail
2.) Business cards
3.) Networking at local & citywide events
4.) Branded Merchandise
5.) Giveaways & prizes
6.) Targeted promotions & discounts
7.) Television and radio advertisements
Offline marketing is also connected to WOMM, known as Referral Marketing. Encourage your loyal customers to share your brand's name and products with those around them by creating an offline referral campaign, through which current customers receive discounts and special perks for referring a friend to your business.
Grow Your Business with Ascend SEO Marketing
If you're looking to grow your small business, it's important to explore all of your options. In this article, we've shared some of the best marketing channels for small businesses. From email marketing to influencer marketing, there are a variety of strategies you can use to reach new customers and grow your business.
Want to learn more? Schedule a free consultation with Ascend SEO Marketing today! We'll help you identify the best marketing channels for your business and develop a marketing strategy that helps you achieve your growth goals.