5 Strategies to Scale Your Business | Ascend SEO Marketing
Increasing your Revenue has Never been so Easy!
For any business to succeed in today's market, you must have plans to scale. Scaling your business is a crucial ingredient that is even more important than just growing sales. Unfortunately, most companies struggle today because they do not understand the importance of scaling their operation and how scaling is tied to growth.
Business growth implies investing capital funds to increase resources so that you can service more clients. On the other hand, scaling is about improving a company's revenue at a rapid rate while increasing resources at an incremental pace. Most entrepreneurs today run their businesses trying to grow without plans for scaling which results in long periods of minimal profits and often times can put the company's future at risk.
To scale, a businesses should focus on gaining more customers and driving sales while using the resources that they currently own. This will make the business lean and efficient which increases profits but also induces stress on employees, equipment, and creates higher risk of poor quality of service. When a business is scaled to the point that they cannot take on anymore work, they need to invest money into additional resources and grow!
Growth will always require cash infusion, whether that is from investors or capital investment it is obviously going to cut profits. Growing at the right time though will reduce the induced stress on current assets and should be minimalized due to the increase in customers from the end of the scaling cycle. Once the books are balanced again, the business should begin another scaling cycle.
Scaling, is the reason many big companies like Google are succeeding today. These companies have mastered the art of getting new customers with only a minor increase in their resources which allows them to make more profit while incurring minimal additional cost.
Unfortunately, scaling is not an easy process. That's because it is concerned with capacity and capability. Scaling growth entails developing business models and designing your organization to allow it to scale quickly and generate consistent revenue growth.
Here are five strategies to think about as you consider scaling your early or growth-stage business.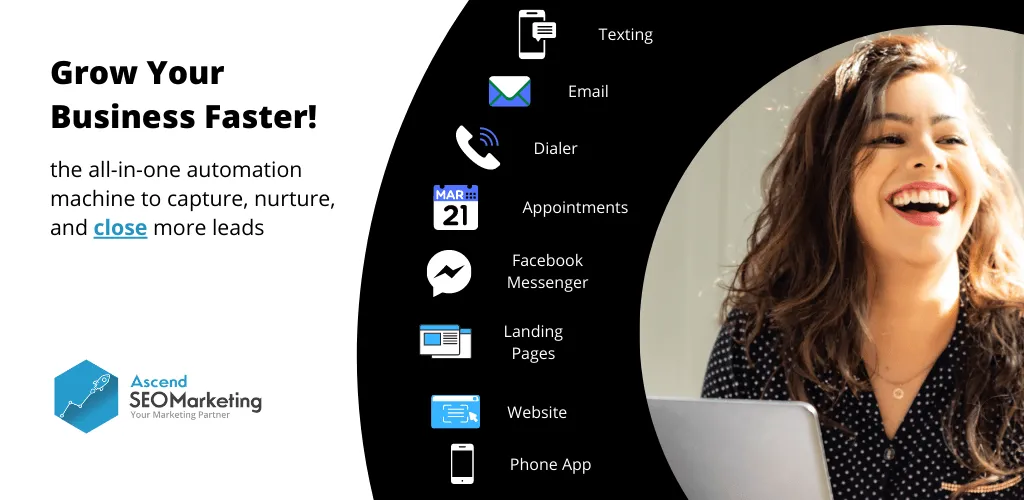 1. Build a sales funnel
The first strategy that will help you scale your business is to create a sales funnel. An effective sales funnel depicts the path your customers will take to buy your product. As a business owner who wants to succeed, one of your most significant errors might be not having an effective sales funnel.
Sales funnels usually have four stages that require you to take different styles of approach. The stages include awareness, interest, decision, and action. These four stages describe the mindset of your customers as they attempt to buy your product. At the awareness stage, customers are getting to know your brand and what you do. The next stage is the interest stage, where you try your best to make them see why the product is suitable for them. After that, the customer decides whether to buy your product. Finally, the action stage is where they accept or do not buy your product.
A good sales funnel will also allow you to influence how prospects move in your business and whether they become paying customers. It will help you see into their minds and understand what they are thinking and doing at each stage of the sales funnel. With that knowledge, you can invest in suitable marketing activities to attract more prospects, develop more relevant messaging at each step of the sales funnel, and convert more prospects into paying customers.
To create a sales working sales funnel, follow these steps:
Understand your customers and their needs. You need to know that you are not selling to everyone. Therefore, find those who are suitable for your products and understand their needs.
Create a landing page for your product. Ideally, you should write your landing page well enough to attract your customers.
Next, you need to capture the attention of your audience. You can do this by posting infographics with bonuses and discounts everywhere you can.
Collect information from your leads and build an email list. With the list, you can send out information regularly to show people why your product is the best.
Finally, remember to follow up with your leads so that you can convert them into clients!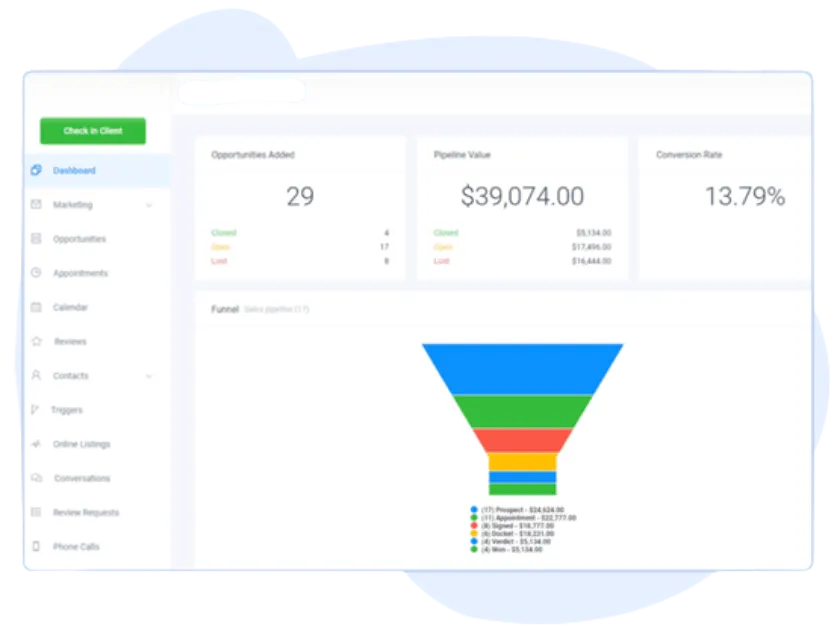 2. Utilize a Customer Relationship Management (CRM) System.
Tracking customer transactions is not an easy task for most people. The process even becomes a bigger deal as your company expands. This is why you need to use a customer management system if you aim to scale as fast as possible. Also called CMS, customer management systems come in different types, which means you have several options available for your business.
These days, most businesses are going with cloud-based options. That is because cloud-based CRMs afford you some level of flexibility. There are also some of these CMS systems that allow you to integrate with other cloud-based services seamlessly. However, your choice of CRM software will depend entirely on your line of work. Generally speaking, the idea is that you find the ideal tool that works for you and put the software to good use.
3. Conduct Competitor Research.
The reason for introducing your product into the market is to allow your customers to see it and buy it. However, your product is hardly the only one in the market. To get people behind your product, you need to understand how your product stands out from others.
This means understanding your clients and trying to see how your product stands out and from the competition. That is important because value and quality are subjective. The end-users of your products will determine whether to use your products based on the perceived benefits they stand to gain. Therefore, to grow and scale your business, you need to clearly understand the comparative strengths of your business, as seen from the perspective of your end-users.
There are a lot of tools you can use on the internet to achieve this. For instance, you could use Similar Web, AdBeat, or even conduct surveys using google forms. All these services offer competitive intelligence to analyze your business as it compares with your competitors. With the first two, you could delve into your competitors' landing pages, ad copy, and funnel stages.
That way, you can learn about your competitors and their online strategies. You will find their ads running the longest, and you can see what makes them unique. With this knowledge, you can try to imitate the ads and produce similar ones for your product. That is one of the most efficient ways to scale any business. If it is working for your competitors, it will likely work for you.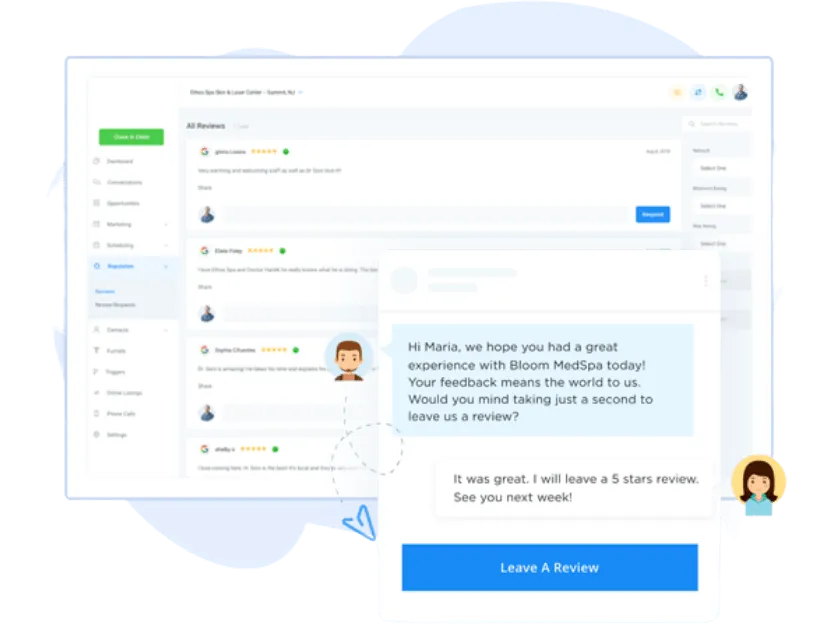 4. Get More Reviews
The importance of getting quality reviews in your business cannot be overstated. Research shows that 91% of young consumers trust online reviews and look for them before purchasing. According to one Harvard Business School study, reviews have a discernible effect on revenue. Take Yelp as an example; the study discovered that each one-star increase in customer ratings for businesses translated into a 5% to 9% increase in revenue.
Therefore, to scale your business, consider getting quality reviews from your customers. Have them review your products on trusted platforms on the internet like Trustpilot, etc. The good news is that many tools allow you to collect reviews with ease today. You can get any of them and get quality reviews as many as you want.
5. Boost Customer Retention
Customer retention rate refers to the number of customers your company can keep over a given period. That is the fraction or percentage of a company's existing customers that stay loyal and continue to patronize during that period. Experts say it is three times cheaper to sell something to an existing customer than to a fresh customer. Although the value varies in many research articles, it goes to show how customer retention is.
When you increase customer retention rates, you are directly multiplying your revenue base and top line growth. Over time, you will see that increasing your retention rate by even a small margin and then maintaining or, better still, improving it can have compounding effects on the scaling.
One way to build good customer retention numbers is to have a good loyalty program in place. That is a plan to compensate your customers when they come back to shop with you. This could be discounts or something like that. In the long run, the incentive will help you improve retention rate, drive sales and also help you get more customers.

Ascend Above Your Competitors With OneDash
Now that you have seen the 5 top strategies that can help you scale your business, the next step is to put your plan in action! It would be best if you created a tailored approach that you can use with your business. Have a clear vision of what you intend to do and how you plan to reach those using the strategies above and other tools available.
Ascend SEO Marketing has all of the tools that you need to scale your business. We can help you become lean which will increase your profits without massive increases in spending. Lead generation has never been easier with our business management tools. We can set you up for success or you can use the tools as you see fit with no assistance, it is all up to you! Add as many users as you want to your account and have your entire team working efficiently and most importantly effectively.